Meet the Team
We've walked in your shoes, navigated your industry, and sold to your customers.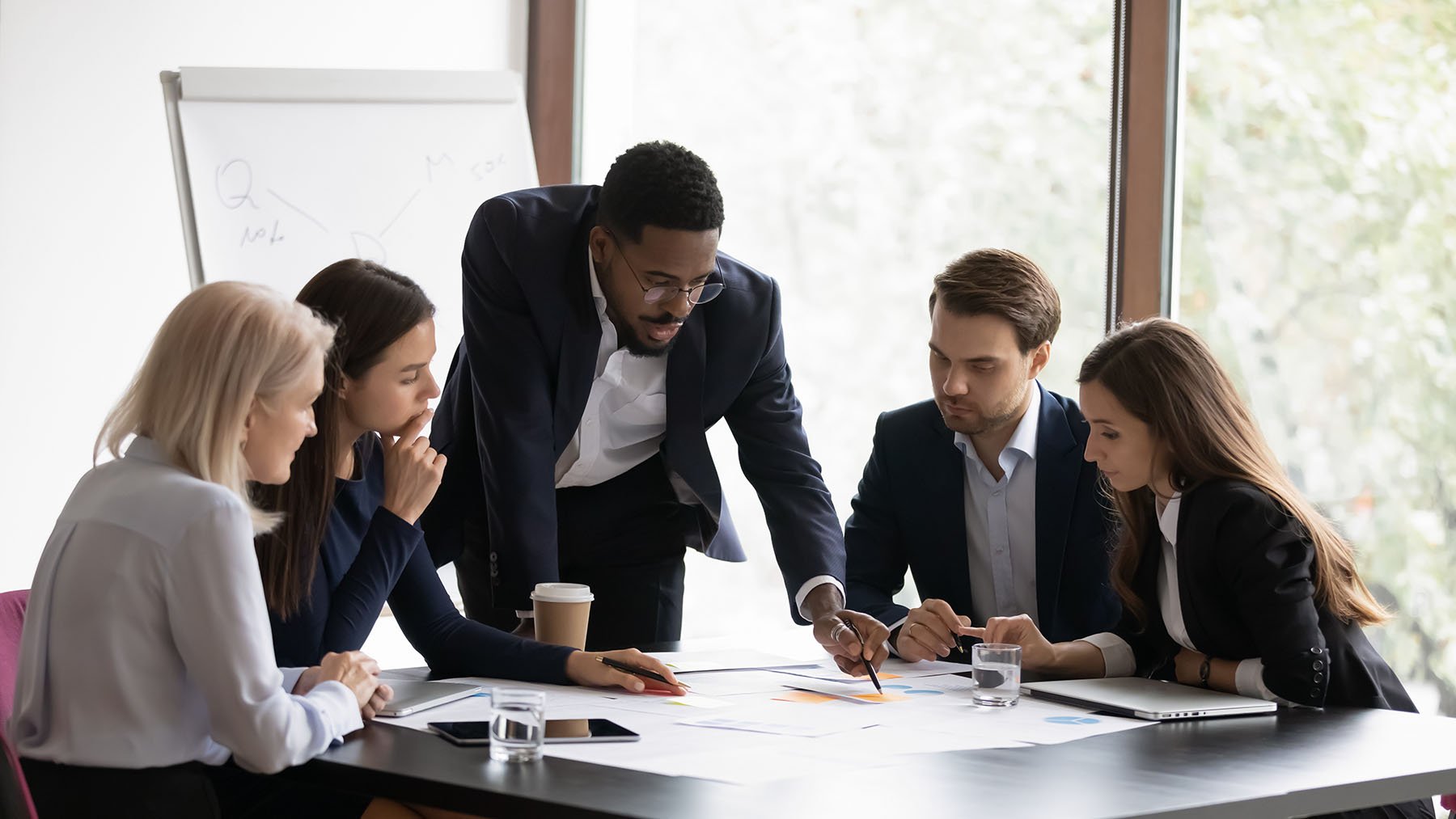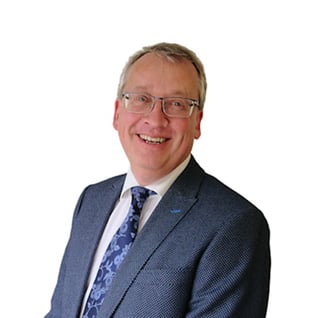 Jonathan Cooper co-founded george james Ltd. in 1998 with business partner Neil Burns. Now, Jonathan's primary focus is the delivery of sales and commercially focused training, leadership development and one to one coaching and mentoring programs.
"I started george james ltd. because I am passionate about coaching and training. Throughout my career and now, as a coach, I see the immediate, significant and positive impact it has on people."
Prior to co-founding george james Ltd, Jonathan had a successful career in scientific and laboratory analytical sales. Having started as a sales rep at Perkin Elmer, Jonathan quickly gained increasingly senior positions at VG instruments culminating in a position as the Global Sales Manager. He then took his skills to Gas Measurement Instruments where he worked as the Global Sales Director and Main Board Director.
"I received some great training and coaching during my formative years in sales and it was fundamental to my success in a very competitive environment. Having received the investment as a sales person myself I then invested heavily in my sales teams and watched the results follow from that investment."
"Experiencing first hand the transformative potential of training led me to start george james Ltd. Now, there is nothing better than to see people implement the training we deliver, watch them grow in confidence and in their careers and achieve results they didn't realise they could!"
Jonathan Cooper
"I just wanted to say thanks again for the wonderful and informative training. Already put into practice some of the leading meeting's techniques. Will be picking up phone today and trialling some new call approaches."
Technical Sales Specialist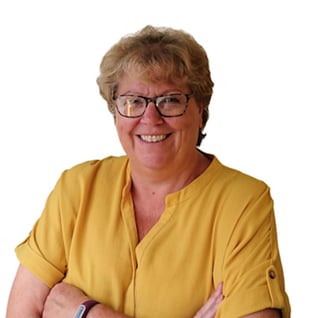 Pru has dedicated over a decade to training, coaching and mentoring individuals and teams in the science and technology sector. Currently, she runs both the open programs and in-house tailored training programs as well as offering one-to-one coaching and mentoring.
During and after her bachelors in chemistry, Pru worked in organic chemistry labs before moving into sales after a total of 7 years. After several years as a sales rep, Pru was promoted to her first sales management role becoming more senior as she moved around in the instrument, healthcare, manufacturing and life science sectors with companies such as Merck, Olympus and Perkin Elmer.
Having identified her skills and motivations in senior sales positions, moving into sales and commercial training was the logical next step for Pru. "I was able to spot and develop talent throughout my career and I really enjoyed watching people succeed. It's extremely rewarding putting effort into training people and then you continue to watch people grow and develop – years or even decades later. It's the continuation of watching people succeed that really drives me as a coach."
"At the heart of it, I'm still a scientist. Delivering training to people in the science and technology sector is not only rewarding but satisfies my innate scientific curiosity. I get to work with so many organisations - from start-ups to global enterprises – and they're all doing such interesting work."
Pru Layton
"I'd recommend the course to anyone new to sales and even those who are more experienced looking for advice. Excellent all round! It was all delivered with good humour whilst being light-hearted and engaging but more importantly, very informative about the sales world."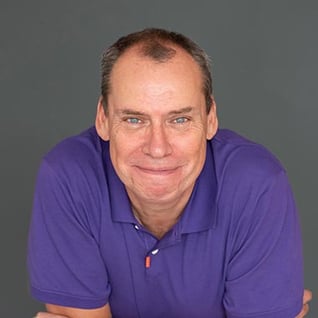 As a senior trainer, Steve runs both the open and tailored training programs covering all aspects of sales and sales leadership. Steve also provides one-to-one coaching.
Before spending 30 years in sales, sales management and general management roles, Steve graduated with a bachelors in chemistry and spent several years working in the synthetic organic chemistry world. This blend of science and commercial experience allows Steve to provide unique insight into life science, analytical instruments, general laboratory equipment and precision measurement industrial sales.
Steve has a particular interest in channel/distribution management and hybrid remote/face to face selling. In addition to his roles and responsibilities at george james ltd, Steve is a co-director of a wedding photography business, which has sparked a curiosity into the power of social selling.
"In my previous life as a sales leader, I discovered that facilitating my team members to grow and develop was a big passion of mine. This led me to a successful career in sales training. I firmly believe that with the right approach and support we can all achieve our potential – and even surpass our own expectations!"
Steve Vaughan
"You come out wanting to put everything into action but the course helps you to channel your enthusiasm and energy into some achievable short and medium term goals. All in all, an incredibly valuable experience."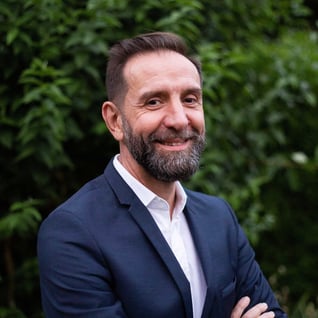 Pascal runs both the open programs and in-house tailored training programs while delivering complementary individual coaching and mentoring in both French and English.
Following a Master's degree in biochemistry and molecular biology, and a term as an analytical methods development engineer in the pharmaceutical industry, Pascal started his commercial career as a sales representative. He went on to gain increasingly senior roles at both start-ups and global matrix organisations such as Agilent Technologies and Dako Diagnostics.
Pascal went from sales representative to sales director at EMEA level over his 24 year career, introducing and ramping up cutting edge technologies as well as managing product portfolios in mature sectors across instrumentation, automation, reagents, bioinformatics solutions, services in life sciences research, clinical and diagnostic market segments.
"While I really enjoyed growing business year on year and selling breakthrough technologies to scientists and clinicians, the most rewarding aspect of my career was building and supporting the people in my team to success and seeing those people grow in their careers."
"I've been on the receiving end of effective sales skills training. By putting the teaching into practice, it propelled my sales results – and my career. Moreover, being coached in my leadership roles during critical periods supported my professional and personal growth which had a downstream impact on my team and their success."
"I strongly believe that effective training, coaching and mentoring can have a tremendously positive effect on the people I work with – as it did and still does for me. We never stop learning and our growth is endless."
Pascal Le Floch-Riche
Learn from us
With decades of international experience in the scientific and technology marketplace, get to know the people who can take your sales and commercial skills to the next level.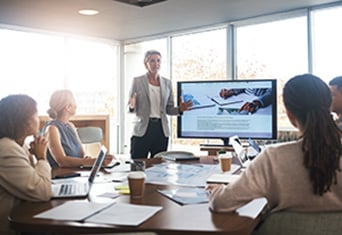 Is it hard to find the time to train? Has your training not generated the outcomes you desire? Do you rely on a few top performers to reach targets? Whether you have new recruits or experienced commercial professionals, our range of highly-interactive open programs are tailored to drive higher performance.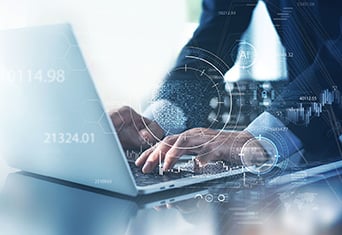 Every business and individual will face unique challenges. That's why we offer tailored in-house programs where your personal requirements shape the course content; providing you and your team with the right skills and solutions to meet your and your businesses' desired outcomes.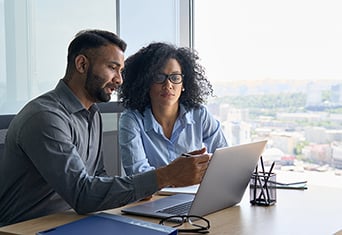 Whether you're a new or experienced director, manager, or team leader, keeping pace with an ever evolving science and technology market and increasingly high demands can be tough. With personalized, one-to-one support from a member of our experienced team, we can help you successfully navigate your unique business challenges.
Stay in the know
Looking to surge your sales figures or boost your business acumen? Then sign-up to our newsletter for the latest content, hints, and tips on how to succeed in the science and technology marketplace.
For information on how to unsubscribe, as well as our privacy practices and commitment to protecting your privacy, check out our Privacy Policy.