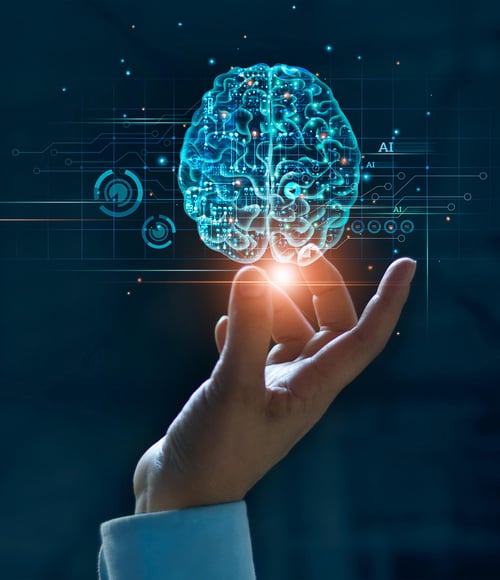 Founded in 1998 to develop and empower sales and commercial professionals, george james Ltd. is a specialist training provider for those in the science and technology marketplace. We bring together decades of knowledge and experience to design and deliver training, coaching and mentoring that helps you achieve the results you want.
If you're lacking the time or resources to train your team or if you're tired of wasting budget on training with generic providers that doesn't translate to results, then we're here to help. With our range of flexible and tailored training programs, we'll give you relevant, practical, and actionable skills that will immediately boost your confidence and performance.
Discover the right training program for your business now.
What makes us different?
We specialise in science and technology markets
We recognise that training providers can't understand the nuances of every industry and market. That's why our training is specifically tailored towards the science and technology marketplace and is taught by people who know the industry inside well.
We understand your market.
We appreciate your customers.
We recognise your challenges.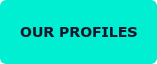 Stay in the know
Looking to surge your sales figures or boost your business acumen? Then sign-up to our newsletter for the latest content, hints, and tips on how to succeed in the science and technology marketplace.
For information on how to unsubscribe, as well as our privacy practices and commitment to protecting your privacy, check out our Privacy Policy.
"The role playing session was extremely helpful in coaching them to use all concepts earlier training sessions to the end: qualification - NAMTCR, how to develop relationship with KOL's, facing competition, handling objections (APIAC), and making great presentations."
Associate Director of Sales
We deliver results
We understand that training needs to produce knowledge and skills that your people can use to have an immediate impact on your bottom line. Our training is designed to be easily digestible and highly practical so you'll see a tangible ROI as soon as the training ends.
We fit into your schedule
We appreciate that you're busy. With that in mind, we're extremely flexible offering classroom, remote or hybrid training at times that fit in with your schedule.
Our flexibility also extends to our training content. We can adapt our material on-the-fly to address your current challenges and ensure our training is always aligned with your overall business goals.
Plus, we won't waste your time. With a team of trainers who have an intricate knowledge of the science and technology marketplace, you can be confident that we'll be able to quickly and effectively scope out your project.
We work with you as partners
We know training isn't just a one-day exercise. That's why we think follow-up is really important. We'll work with you as partners after your training program ends to make sure you put the training into practice and most importantly, see the results you want.
We're passionate about your success
And it shows. One of the company's proudest achievement is the high ratio of repeat and referral business, with over 90% of customers having engaged george james ltd on at least five projects.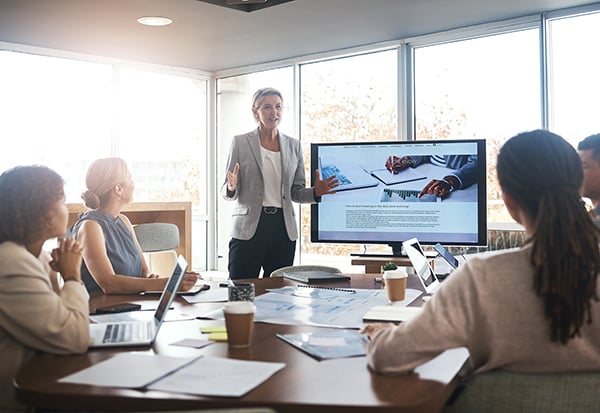 We deliver bespoke training that is science and technology centric. So if you work in life sciences, diagnostics, biotechnology, laboratory and process analytical, clinical, medical technology or precision industrial sectors, our training programs can help your sales and commercial professionals accelerate their development.
Everyone can reap the benefits of training. Whether you're a sales representative, an application or support specialist, a manager or director, or a service engineer our training and coaching programs are tailored to help you reach your individual and business goals.
Discover our range of open programs, tailored in-house programs and one-to-one coaching and mentoring programs.
Ever attended a commercial or sales training program but felt like the trainers don't understand the nuances of your industry? Having had thriving careers in the science and technology industry, with decades in similar roles to you, as well as years of experience as successful sales coaches, you can be confident that our coaches know the ins and outs of your market.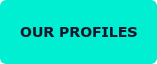 Have a question about one of our services?
Not sold on sales training quite yet? If you want a little more information or just fancy a chat about our services, fill in the contact form or send us an email training@georgejamesltd.com and we'll get right back to you.
Or sometimes it's easier to just pick up the phone and give us a call on: +44 (0) 1494 867655
"The course last week was excellent, really really great for me just a few months into this world of sales. I have already been using some of the things you taught us and I have my first solo visit to a client next week and will definitely be starting the meeting with TRA!"
Technical Sales Specialist